---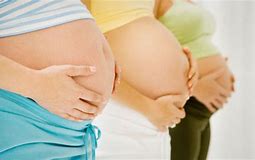 Do you have some fears or anxieties about giving birth? Maybe you don't but you want to feel more informed, confident and relaxed in preparation for your birth.
I'm running an online Zoom taster session to help you, to feel calm, confident and encourage you to feel more relaxed as you prepare for the birth of your baby .
Why not join me for one of these sessions and find out how hypnobirthing or my other pregnancy and baby preparation sessions can help you prepare for your baby's birth.
FREE Taster Session (via Zoom)
Friday 19th March 7pm - 8pm
(PLEASE CONTACT JACQUELINE TO BOOK YOUR PLACE IN ADVANCE)
jacquelinemclaughlin@hypnobirthingsanctuary.co.uk
07806 783 013
---
© 2019 Hypnobirthing Sanctuary. All rights reserved.